MUSIC: TEARS IN HEAVEN
Tucson, Arizona (CNN) -- When President Barack Obama said Wednesday night that Rep. Gabrielle Giffords had opened her eyes for the first time since being shot on Saturday, an overflow crowd of nearly 30,000 people at a memorial event erupted into cheers that the congresswoman may have heard in her hospital room.
Obama said he learned of the eye-opening from Giffords' husband, astronaut Mark Kelly. "She knows we're here, and she knows we love her, and she knows that we will be rooting for her throughout what will be a difficult journey," the president said at a memorial in Tucson to honor the victims of the shooting. Giffords is still listed in critical condition at the University of Arizona's University Medical Center. Suspect Jared Loughner allegedly fired at her first, striking her in the head.
Many others were wounded or killed in the following minutes, due to Loughner's bullets. A a 9 year-old girl, Christina Green, U.S. District Judge John Roll and 30-year-old Giffords aide Gabe Zimmerman, who was engaged to be married, were also killed.
The Obamas at the White House Memorial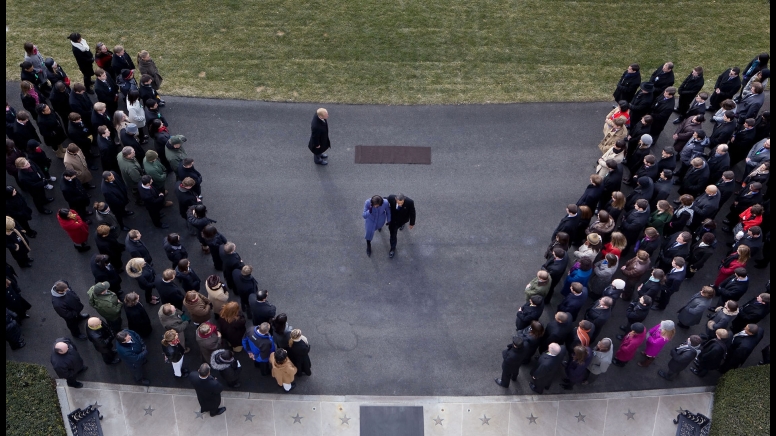 Memorial Service for the Victims of the Tucson, AZ Shooting - Jan. 8, 2011
The Obamas Deplaning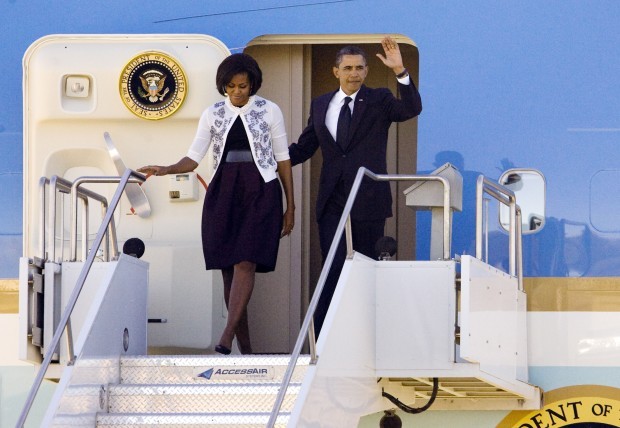 The Obama Motorcade at Tucson.
President Obama Speaking at the Service at Tucson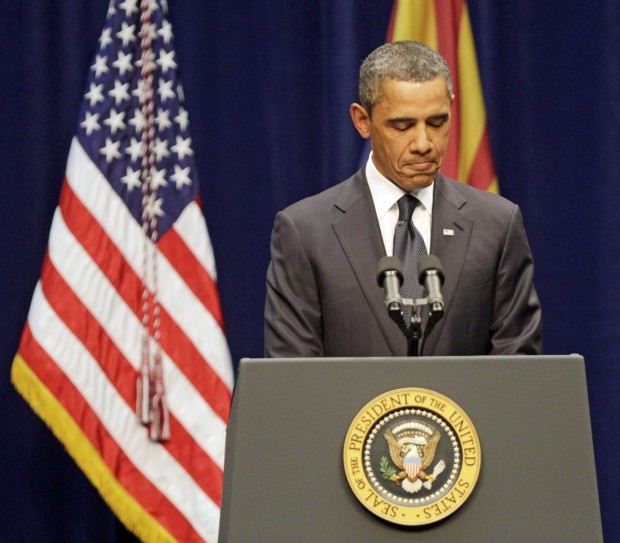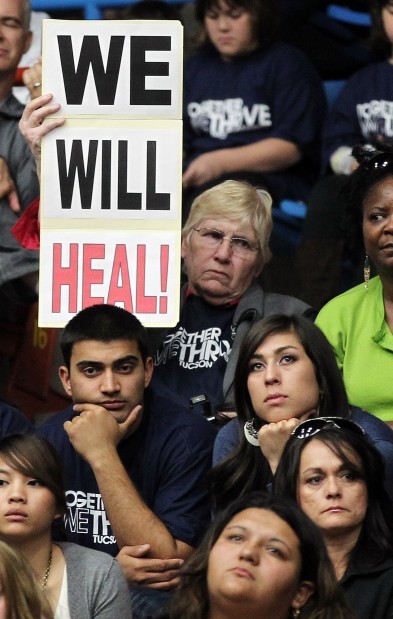 Secret Service Agents Stand on a Roof.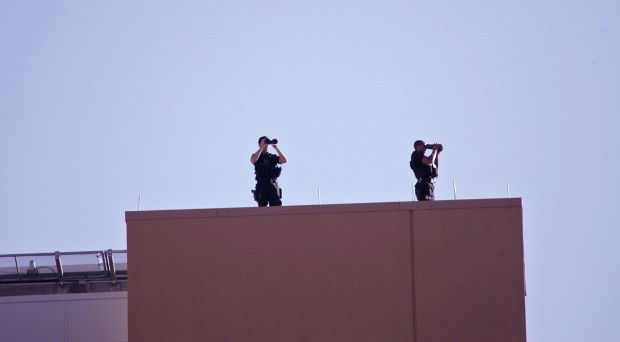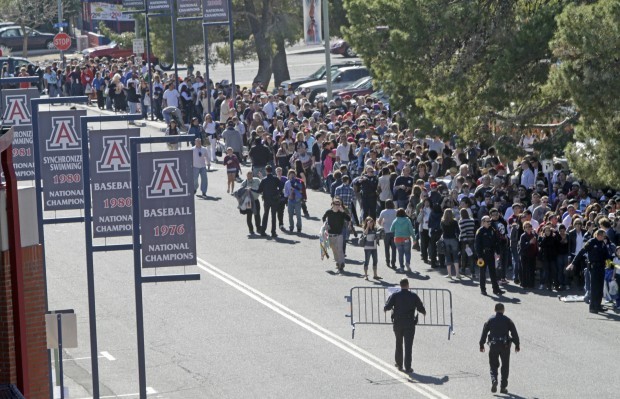 Native American Woman Helps Memorial Decoration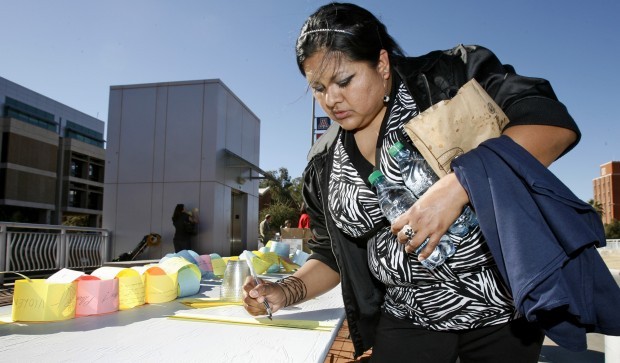 President Obama greets Mr. Hernandez, who was a hero. He applied first aid to Gabby Gifford's wounds, thereby saving her life.
First Lady, Michelle Obama, Hugs Astronaut Mark Kelley
Mark Kelley is husband of the critically-injured Rep. Gabrielle Giffords who was holding a "Congress at the Corner" in a shopping center.
Gabby, who was in a medically-induced coma, has now opened her eyes! (She was shot in the head.)
One of the Shooting Victims in a Wheelchair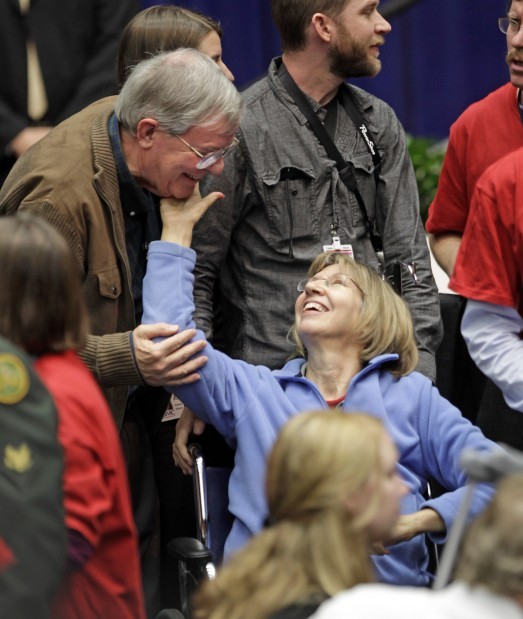 Families Cry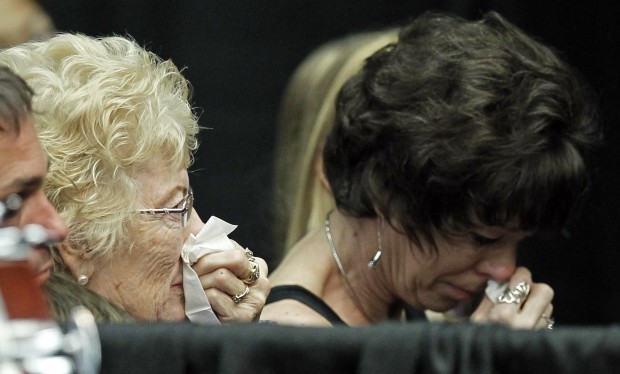 Commemorative Tee Shirts - TOGETHER WE THRIVE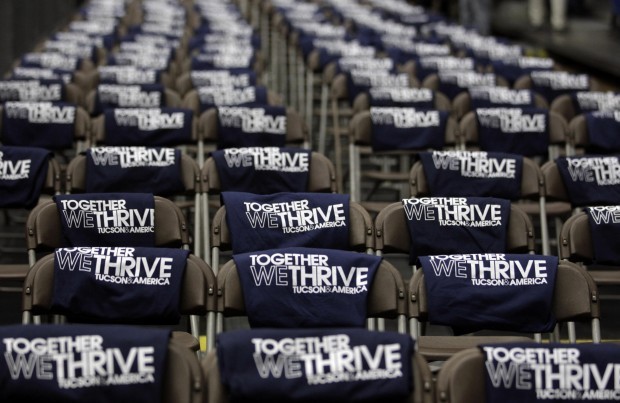 WEBMASTER - B. WADE